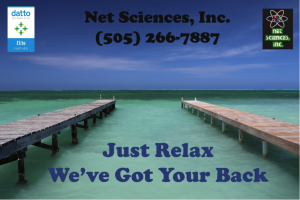 New Mexico's premiere IT services provider would like to invite you to New Mexico's premiere IT tech show, TechJunction New Mexico, happening Thursday (8/4), from 8:30 to 4:30 at the Albuquerque Marriott Pyramid North.  The show is free and full of information to help keep you on top of your IT.
Come and see us present on why you need to forget about backup and start thinking about continuity.  We are on stage at 9 am, but you can come by to visit us all day long on the show floor.  We'll be offering free chair massage and the usual schwag (pens, flashlights, etc.) and explaining how Total Data ProtectionTM keeps you in business.
Click here to register for the event and we'll see you there!