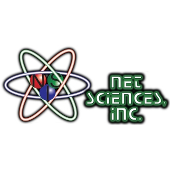 These are truly challenging times for all of us, and Net Sciences wants to help you if we can.
Because of my travels and ties to IT providers worldwide, I can assure you that we are truly all in this together. While we cannot address your primary concern about the health of you and your loved ones, we can ease your stress by protecting your business and making your IT available remotely.
Fortunately, these services have never been more automated or easier to provide remotely. We are working from home w/IP phones and remote access. We are running all support, management and security tools too. And we are responding to requests for help and resolving issues all day long, as always.
Feel free to reach out with any questions or requests you may have. If you're a client, open a ticket, send an email or call. If you're not yet a client, send an email, or call and leave a voice mail and I will personally get back to you to see what we might be able to do. Let's get through this together.
One thought for all; try to let go of attachment to what used to be. Breathe. Love. Read. Laugh.
NSI Clients: Do Not Use This Link – Contact Us For A Free Full Installation Instead