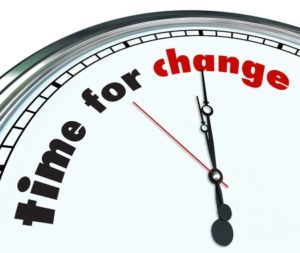 If your current managed IT services provider in Albuquerque is not giving you value for your money or if the MSP is not abiding by the IT support contract that you signed, perhaps it is a sign that you should switch to a better service provider. Despite the reason(s) prompting the shift from one MSP to the other, you need to ensure that the shift is worth it and that it is done the right way.
Why Should You Switch IT Support Providers?
Whether you experience frequent downtimes or your current MSP is unresponsive when you need help, there seem to be countless reasons why you might want to switch. If you are dissatisfied with your current MSP, it might be helpful to shop around and look for a new managed IT services provider in Albuquerque that will meet all your IT support needs. As you shop around, keep the reasons why you are switching from your current MSP in mind. It would be unfortunate for you to shift from one bad MSP to a worse one.
When Can You Switch?
Ideally, you should avoid switching mid-way through a contract. However, if your current MSP seems non-committal on fulfilling their end of the bargain and you perceive that continuing with the same MSP might adversely affect your business, you can just pack up and leave. In cases where the IT support contract has a clause prohibiting shifting mid-way through the contract, perhaps you can hire another IT support firm to start offering you services as you wait for the contract to expire. However, if you feel that your current MSP is using some unethical tactics to prevent your smooth transition, perhaps you should consider suing them for breach of contract. Just a mention of such a lawsuit might inspire the MSP to cooperate and let you go.
How Easy is the Switch?
The switch can be very easy, especially if your current IT support provider agrees to cooperate with you and facilitate the switch. Your current provider can give your new one with all the needed information to facilitate an easy transition.
In the event that your current MSP is unwilling to cooperate, just make sure that you inform your new IT support provider. The new MSP will find ways of ensuring that the switch is both smooth and seamless.
Why Should You Switch to Net Sciences, Inc.?
At Net Sciences, Inc., we pride ourselves in offering high-quality IT support services to all our clients. We appreciate the fact that you have customers and clients of your own who you must keep happy, and the last thing you need to stress over is some bothersome IT firm that cannot uphold their end of the bargain. We promise to take charge of all your company's IT needs, meaning that we prevent you from having to worry about IT, so you can channel all your energies and focus on the core activities of your business. We are a managed IT services provider in Albuquerque that's committed to ensuring that we not only fix IT problems but prevent them from ever occurring. Contact us to learn more.