Who We Are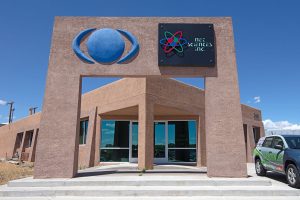 Net Sciences provides end-to-end network support. From firewall to the servers and desktops, even the smartphone at your side, if your business runs on it, NSI supports it.
Net Sciences is New Mexico's expert Intel server and desktop builder, offering pedestal and rack mount designs, and VPro (remotely manageable) desktops. Even better, when you call for support, you reach the people who actually built your network. Net Sciences is a Datto Premiere Partner, Intel Gold Technology Provider, Microsoft Small Business Specialist, Sonicwall Gold Partner, and. NSI offers remote services and on-site support, hourly or on contract.
Company History
Founded in 1990 as PC Services and incorporated in 1996 as Net Sciences, NSI has been building desktops, servers and networks in Albuquerque for over 24 years. From being the first Novell Gold Partner in New Mexico (1995), to offering Internet security products from Sonicwall (2001), to building the first Intel Modular Servers in the state (2008), NSI has been the leading networking and services shop in New Mexico. With dozens of networks, hundreds of servers, and thousands of desktops in Albuquerque, NSI is the top Intel Technology Provider in New Mexico. We offer expertise in backup and data protection, email security, remote access, wireless and more.
Company Philosophy
NSI designs, builds and supports the most reliable and secure computer networks, providing the best service anywhere. NSI partners with customers, acting as their outsourced IT department, managing every aspect of their computing and technology.
Joshua Liberman
President and Founder of Net Sciences, Inc
Joshua Liberman has been working in IT since the early days, starting by assembling an IBM PC XT in Bakersfield, California in 1982.  He worked in the 80s in various technical writing, editing and later, minicomputer management positions around the US, finally making it to the PC side in 1988.  His personal interests include mountaineering, martial arts, and writing and event and travel photography.  He holds a Philosophy degree, speaks five languages, travels extensively and raises Siberian Huskies w/his wonderful wife Heidi.
Ethan Wellman
Network Engineer and Computer Technician
15 years of experience in Windows networking. Ethan studied computer sciences at New Mexico Tech, and quickly became involved in the PC field working at the Sandia Labs Microelectronics Development Lab. After exiting academia, Ethan went to work as a web developer in southern California, eventually returning to New Mexico to serve in both phone and hands-on support positions for local New Mexico businesses. In eight years at Net Sciences, Ethan has mastered SonicWALL security, email, remote access and wireless technologies, and all things TCP/IP. In his spare time he enjoys playing video and tabletop games, and runs a couple of game servers at home for friends and family.
Eric Wellman
Junior Technician
With a strong background in customer service. After spending several years working in tech support and the hospitality industries, Eric decided to pursue full time employment in the IT world by obtaining his CompTIA Network + certification. In October of 2013, he joined Net Sciences, and is constantly learning new ways to provide exemplary support to our clients. He has since expanded his knowledge of network security devices by acquiring his CSSA. Eric is well versed in most desktop hardware and software configurations, as well as being extremely versatile. Eric is an avid graphic artist and multi-talented musician, playing both drums and electric bass in a local band.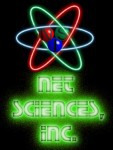 Partnerships
NSI partners with leading vendors across the industry including APC, Datto, GFI, HP, Intel, Lenovo and others to ensure that whatever your needs, we have the right solutions.
NSI is your virtual IT department, providing the planning, management and support you would get from your own IT staff at a fraction of the cost.
Contact us today to find out how Net Sciences Inc. can save your company money and increase productivity. Call us at (505) 266-7887.