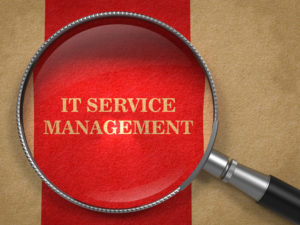 Businesses of all sizes are increasingly relying on IT services in the Albuquerque area to meet all of their technical needs. Choosing the right managed service provider can be the difference between having a successful company and having an unsuccessful company. An IT service provider should not only fix technical issues but should proactively search for new ways to improve your business through technology on a daily basis. Here are just a few ways that a managed service provider can enhance your company.
Increase Productivity
Companies are always looking for different ways to increase production. Choosing an IT provider that offers the latest technology will enable you to increase production and improve the efficiency of each employee. The IT world is always changing, and the use of an IT provider will allow you to take advantage of the newest technology and give you an edge over the competition. For example, cloud technology allows employees to work from any location without being confined to an office. With increased freedom, employees can get work done at any location at a much faster rate.
Reduce Costs
Are you looking for new ways to cut costs without suffering a dip in production? One of the best ways to cut costs is choosing a company that offers IT services in the Albuquerque area at a low fixed monthly rate. Instead of worrying about hidden fees, you can easily set your budget around a low monthly rate. As you know, having your own IT department can quickly become costly due to overtime, providing insurance, and vacation days. On the other hand, the use of a managed service provider will enable you to pay only for the technical services without the other expenses. Over time, you'll notice a significant increase in savings, which will allow you to spend money in other areas.
24/7 Support
Choosing an IT provider that offers around-the-clock support can have a significant impact on your company. As you know, problems can arise at any moment and the ability to contact an IT professional at any time of day is an invaluable resource. An IT technician can help walk you through any problem and find the perfect solution. On the other hand, your company may experience lengthy downtime if you can only contact IT support within a specific time-frame. Finding an IT provider that offers 24-hour support will enable you to receive the help you need at any time.
Businesses in need of IT services in the Albuquerque area can significantly benefit from hiring a managed service provider that isn't satisfied with just the status quo. Net Sciences is an IT provider that specializes in providing the best services for businesses of all sizes. Our staff is trained to help answer any questions and walk you through any problems you're facing. We believe that we can help your business grow and reach new heights with the help of technology. Whether you're a large corporation or small business, we can meet your needs and help you achieve your business goals. contact us today and begin taking advantage of state-of-the-art technology.