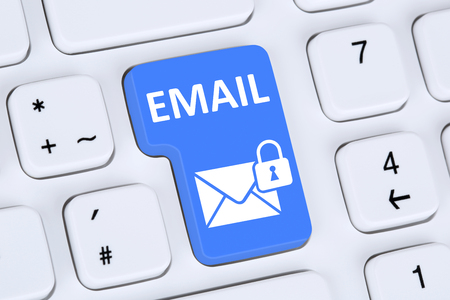 Cybercriminals constantly targeting emails; therefore, it is time for you to know the importance of email safety. The sole purpose of email security is to keep sensitive information out of the hands of criminals and avoid emails being infected with malicious forms of software. Emails can also contain viruses, malware, spam, and phishing attacks that can cripple companies of all sizes. Here are a few suggestions of a managed IT services provider in Albuquerque to ensure that your email is secure from all security threats:
Additional Training
One of the most effective ways to keep emails secure is through additional employee training. Providing regular training seminars will ensure that each employee is educated on the most common threats involving emails. An educated workforce can prevent the vast majority of security breaches and is well worth the investment. If your employees have further questions, they can contact IT experts and receive additional help.
Encryption
Managed IT services experts in Albuquerque use encryption as an excellent tool to keep emails protected. For example, each employee will have a unique security key that will gain them access to unopened emails, which prevents hackers or malicious forms of software from gaining unauthorized access to these messages. Besides the added security, it will give employees the peace of mind knowing that their emails are safe and secure from cyber threats.
Virus Scanners
Virus scanners play a critical role in preventing significant amounts of downtime. An IT provider can ensure that each computer is equipped with these scanners and that each employee is using the most recent updates. While employees still must use common sense when opening emails, a virus scanner is just another added layer of protection.
It's also important to understand a few basic things to consider whenever you log in to your email. For example, always use a secure password that includes numbers and symbols. It is also important to frequently change this password and never use the same password for multiple applications. Another good idea is never to open attachments or click on links from an unknown sender. These messages are typically filled with viruses and are best left unopened.
Your business needs email security. Net Sciences Inc. is a managed IT services company in Albuquerque that specializes in email security. Stay protected from the vast amounts of cybersecurity threats. Whether your business is large or small, we believe in providing our clients with the ultimate protection available. Our primary goal is to help companies reach their full potential through the use of the latest technology. Contact us today and let us help your business reach new heights and expand your consumer base.