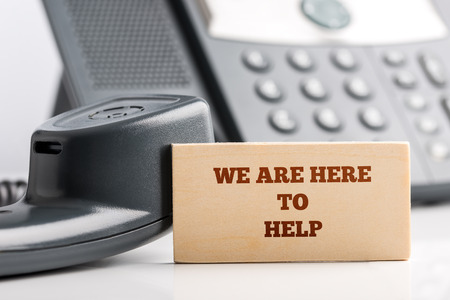 Most businesses, especially smaller ones, consider whether they should outsource their helpdesk needs by contracting IT services in Santa Fe or simply rely on tech-savvy employees to solve problems. There are reasons to consider each, but ultimately, it may come down to the size of the business.
A help desk is a multi-dimensional resource whose aim is to minimize downtime for your business, as well as making these services available at any time. Its focus is mostly the end user functionality; thus, it ensures resolution of immediate incidents, needs, and any other technical issue that you may encounter.
Having a dedicated IT help desk that responds fast translates to a good customer experience. With IT services in Santa Fe, management from the help desk is able to track problems, changes, tickets, and assets as soon as they occur.
Here are just some of the benefits of a dedicated IT help desk:
Reporting Issues
Having a help desk provides a centralized platform that deals with any technical issues. Employees do not have to call programmers or engineers. All they need to do is contact the help desk to get instant online assistance. You can also search for answers through the knowledge-based self-service.
Ticket Generation
The IT help desk generates trouble tickets to ensure that issues are handled in the order that they are received. You will also manage all your open and closed tickets.
Minimizing Downtime
With a dedicated help desk, you will never have to stop work because of any technical problem such as resetting passwords, installation, or troubleshooting network system connectivity. You will have access to real-time help where you can report a problem and get a quick solution.
Historical Logs
The IT help desk keeps a record of any problem that is reported. This record can be used as a reference point should the problem re-occur.
Proactive Prevention
The helpdesk can use the information they collect to give important feedback to the company. For instance, if they observe that a certain computer is consistently having issues or constant complaints about a product, they can give the company some feedback, which will help them to install better systems or improve their products.
Customer Satisfaction
A dedicated IT help desk is always responsive and provides better technical support. This will help improve customer satisfaction. This, in turn, leads to growth for the business as happy customers are bound to return.
Cost Saving
As a company, you will be cutting costs by having an IT helpdesk. Having real-time feedback will help you improve your products and services much faster and more efficiently.
Apart from the benefits mentioned above, outsourcing fast, responsive helpdesk services will ensure that:
You get peace of mind
You are served by professionals
Your service delivery improves
You get returns on investment
End user it experience is enhanced
Predictable IT support cost
If you are in need of IT services in Santa Fe, Net Sciences, Inc. is your ultimate solution. Contact us today for better managed IT services, IT consulting, and more. We will meet all your IT requirements while staying within your budget.