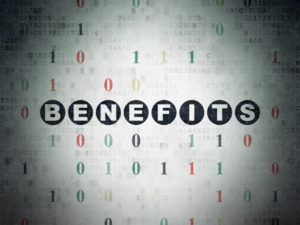 Based on the concepts of virtualization and distributed computing, cloud computing can be defined as computing based on the Internet. Therefore, cloud computing lets businesses and organizations add more to their IT and computing capability without having to bring in new software, hardware, or technical personnel. The significant benefits of cloud computing have made it popular among business and organizations, hence more IT services providers in Albuquerque are providing the service.
Software and Infrastructure as a Service
As an infrastructure service, cloud computing allows organizations to outsource processing, storage, and other computing infrastructures. The managed IT service provider has the sole responsibility of developing the operating and computing platforms, while the end user uses the resources as and when needed.
Cloud computing as a software service allows the organizations to use applications, which are run on the cloud. In other words, they access software applications provided by a third party. This means that the consumer organization or business don't have to worry about updating and maintaining the software or networking systems since they may have little control over their configuration.
Why Move to The Cloud?
Moving to the cloud presents a host of benefits to organizations. Increased efficiency and increased profits are just a few. More benefits include:
Flexibility - The fact that many businesses face the growing and fluctuating bandwidth demands present a reason why cloud computing is essential for them. The ease of scaling up or down your cloud capacity is baked into one service. This level of flexibility gives businesses that use cloud a competitive advantage.
Automatic software updates - The fact that the servers are off-premise allows you to be worry free about taking your time to maintain the system yourself. This lets the organization focus on the core business matters leaving your managed IT services provider in Albuquerque with the task of regular software updating.
Increased teamwork - Through file sharing apps and cloud-based workflow, your teams can do more together since they are able to access, edit, and share documents from anywhere, at any time. This improves the aspect of teamwork in your organization.
Disaster recovery - Disaster recovery is an important investment, though it can be expensive for small businesses since it requires a lot of cash and expertise. Implementing cloud based-backup helps the small businesses avoid the huge up-front investment. Cloud computing also eliminates data loss in case of disasters in your organization since all the data is hosted on their servers. Downloadable backups also improve data protection in case of disaster on the provider's end.
Environmental sustainability - Cloud computing has minimal environmental impact since scaling up and down your server capacity allows your organization to only use the energy they need.
Conclusion
The benefits above outline the importance of cloud computing for your business and the reasons why you should adopt it. If you're ready to acquire those benefits and more, we at Net Sciences, Inc. are the ideal IT services provider in Albuquerque. Contact us to learn more about the best cloud-based solutions for your organization.