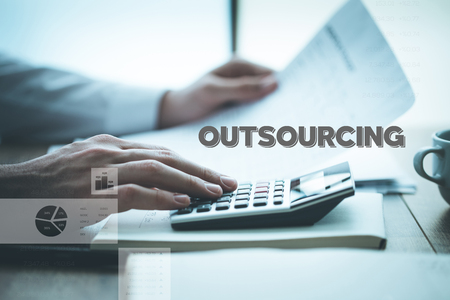 Outsourcing is one of the ways through which businesses get an opportunity to entrust their non-core services to a service provider who specializes in such services. This move is beneficial for startups and online businesses that are looking for ways to get an edge in the hyper-competitive business ecosystem. As a business owner, you too can steer your business to productivity by making sure that your business focuses on its core competencies while outsourcing the non-core functions to a managed IT services provider in Albuquerque.
There are many benefits to businesses that opt to outsource their IT needs. Here are just a few:
The Ability to Implement New Technology
When you outsource your IT needs to another provider, they will have all the resources--- both human and technical--- that are needed to respond to the rapid changes seen in the field of technology. The speed at which your managed service provider (MSP) responds will mean a world of difference in giving your company the edge over your closest rivals.
Focusing on Your Core Business
The hyper-competitive nature of the business environment does not allow you the luxury of operating at a split focus. By outsourcing IT functions, which is not your firm's core competency, to an IT services provider in Albuquerque you will be able to focus on your core business with the assurance that a professional tech team is giving you the best support possible.
Superb Risk Management
Outsourcing to a skilled MSP means that you will not only have shifted risk to them but also avoided a wide variety of risks. Your MSP will help you manage technology-related problems and attacks that are almost constantly evolving. It takes the skillful eye of a professional to handle such issues. Your MSP will ensure that your IT systems are secured from all threats and that any compliance issues are covered.
Improve Your Competitive Edge
As a small business, you might not have the IT resources that larger firms have in the industry you operate in. Outsourcing to a seasoned MSP means that your firm can compete by accessing the same resources that large companies have access to. This, in effect, will level the playing field and give you a fair fighting chance.
Improved Compliance and Security
Outsourcing means that your preferred MSP will have to conduct periodic system audits and maintenance just to ensure that your IT systems are secured and compliant with the standards set for your industry. The MSP will ensure that your workstations, firewalls, and servers are all working properly to keep you up and running 24/7.
Would you like to be counted among businesses that are enjoying the benefits discussed above? If so, then contact us at Net Sciences, Inc. today. We are a managed IT services provider in Albuquerque with a wealth of skills, expertise, and experience needed to support your business to achieve its strategic goals. Talk to us and let's discuss how we can best serve you.