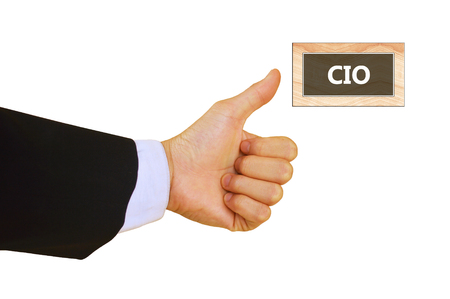 In the typical large business, the Chief Information Officer (CIO) researches, selects, and implements the proper technology for the business to attain its goals. However, plenty of small to medium-sized businesses can't afford the salary and benefits required by the average CIO. After all, these executives often earn in excess of six figures per year. Virtual CIO services provided by an IT support team in Albuquerque is the solution. Known as vCIO, this service is affordable and highly effective.
Why Virtual CIO Services? The Predictable Tech Budget You Have Long-desired
Virtual CIO services make it that much easier for organizations to budget with accuracy. Highly effective virtual CIOs invest the time necessary to gauge your organization's aims and move toward success. This success is reached with a plan known as a technology roadmap. It syncs up the organization's goals and needs with the proper tech. This map really is a key business asset as it provides a clear view into each component of an organization's technology. It allows for a measurement of system performance, an analysis of issues, a tracking of hardware life cycle and important information about projects. Each of these components makes budgeting with accuracy that much easier.
Regular Reports
A vCIO will learn about your business and provide important advice that works to push your organization closer to its goals. The information provided by a vCIO includes reports consisting of findings and recommendations to cut costs. These matters will be discussed in a two-way dialogue that ultimately serves to enhance operational efficiency.
Reduced Operating Costs and Increased Productivity
A vCIO will prove essential to your quest to cut costs. The beauty is that these costs can be cut without harming operations. For one, there is no need to pay an exorbitant salary for a traditional CIO. Virtual CIO services are comparably affordable. This is the beginnings of your cost savings.
Enhanced Security
There are IT support companies in Albuquerque that provide vCIO services that help in a number of ways. Chief amongst them is the prevention of cyberattacks. VCIOs know tech inside and out. They can implement a proactive approach in which tech issues are identified before they develop into costly and time-consuming projects. This is the best approach to IT and tech as it thwarts problems before they wreak havoc on an organization.
A vCIO will help craft security policies, implement the proper patches and have updates implemented in a timely manner. Furthermore, vCIOs provide advice tailored to the nuances of your particular business and industry. Issues like security standards, regulatory compliance and business continuity really do have the potential to make or break your business. Let a vCIO handle these responsibilities and your technology will make quite the positive impact on the bottom line.
If you are in any way dissatisfied with your IT, our IT support team in Albuquerque can make your workdays that much easier. At Net Sciences, Inc., we provide managed IT services, IT support, virtual CIO services, business continuity, digital security assistance, and much more. Reach out to us today to learn more about our services and schedule an initial consultation.