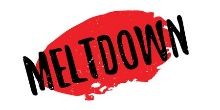 The computer security flaw known as "Meltdown" poses a major threat to millions of computers across the globe. In fact, this security shortcoming has the potential to affect every single computer made within the past two decades. For the most part, the Meltdown threat affects computers with ARM and Intel processors. Most businesses use computers with such processors. If you have any concerns regarding your digital security, the assistance of our managed IT services team in Albuquerque will prove invaluable.
About Meltdown
The Meltdown vulnerability opens the door for a digital attack to sabotage the computer processor's privileged memory. It exploits the manner in which processes are performed in parallel to one another. Furthermore, Meltdown provides an opportunity for a cyber hacker to manipulate JavaScript code running in the browser to reach memory. The content in this memory is likely to contain passwords, keystrokes and additional data of value. Computer researchers have already demonstrated how such an attack occurs on Linux machines. Microsoft representatives state the company has not received information that indicates such vulnerabilities have been exploited.
Protect Your Windows PCs
Protecting a PC that operates Windows is no longer as straightforward as it was in the past. There are still numerous unknowns as to how to properly safeguard computers. Microsoft, Mozilla, and Google have provided patches for browsers as a primary means of defense. The latest versions of Firefox, Edge and Internet Explorer for Windows 10 each have the proper fix. Google representatives state the company will provide a remedy on January 23 with its Chrome 64.
Apple representatives have not stated how the company will fix its computers' operating system or the Safari browser. Those who use Firefox, Edge or Chrome on Windows merely need to accept the updates for their browser. If you feel even slightly confused about these digital protections, reach out to our managed IT services team in Albuquerque for assistance.
Windows Protection
When it comes to protecting Windows against Meltdown, things get a little more complicated. Microsoft provided an emergency patch by way of a Windows update. However, users who have a third-party antivirus program might not see this patch as soon as others. Digital security experts are currently trying to amass a list of supported antivirus programs.
Intel's firmware update is also necessary for adequate hardware protection. This update will be provided separately through original equipment manufacturers. These manufacturers must provide adequate updates for Intel firmware. Support information for such updates can be found on each manufacturer's support site. Those who constructed their own PC must check with the manufacturer part supplier for the appropriate remedy.
What About Windows-Powered Laptops and PCs?
Those who use a PC or laptop with Windows should verify they have the latest Windows 10 updates along with the PC maker's BIOS updates. It is anticipated Intel or Microsoft will develop a tool beyond the PowerShell script to gauge protection for Windows updates as well as firmware updates. Users will have to manually check for updates or learn about PowerShell.
Make sure your computer is updated with the latest Chrome version issued on January 23 or the latest Firefox browser (57). Check the PC original equipment manufacturer site for additional information along with updates for firmware. Apply these updates right away.
At Net Sciences, Inc., our managed IT services team in Albuquerque provides extensive IT assistance, virtual CIO services, business continuity, digital security consulting, and more. Contact us today to schedule an initial consultation.